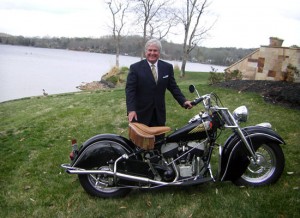 As an avid biker who has logged over 100,000 miles in the United States and Europe, lawyer Gary Dawson has a special understanding of the challenges that motorcyclists face on the road. He represents people injured in motorcycle accidents in the Knoxville, Tennessee, area. He supports the motorcycle community by giving regular presentations to colleagues on forensic motorcycling, focusing on issues unique to motorcycle vehicle accidents, and by offering frequent seminars to fellow bikers about avoiding risks on the road.
We Fight for Your Rights | Call 865-525-7113 | E-Mail Us Through Our Contact Page or Follow us on our Blog.
The same quality that makes motorcycles so appealing — the freedom of riding through the wind with a lack of barriers — also makes bikes uniquely risky for their drivers. Motorcycle accidents tend to be extremely serious whether they involve another motor vehicle or not. Injuries can be permanent or even fatal.