"Knoxville's Premier Lawyers for Personal Injury and Criminal Justice.".
About Company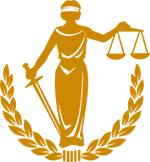 An Attorney With Personal Service and Attention Coupled With Results
Whether from motor vehicle accidents or from workplace injuries involving workers' compensation or medical malpractice, people who have suffered serious personal injury are uncertain how they will live out the rest of their lives.
As much as they are dealing with the physical injuries and other losses, they are faced with the stress of having to deal with a claim for compensation.
Fighting for You, Fighting for Justice | 865-525-7113| E-Mail Us Through Our Contact Page or Follow us on our Blog.
It is our job as your legal counsel to try to obtain for you a full and complete recovery so that you can adjust to life after an injury. At the Law Offices of Gary Dawson, we help people throughout the greater Knoxville area of East Tennessee. In addition to cases involving catastrophic loss, attorney Gary Dawson has obtained seven-figure recoveries even for individuals who have returned to meaningful and productive careers.
The vast majority of all medical providers are competent, caring professionals, but even the best can make mistakes due to fatigue, distraction or miscommunication. What happens when a medical professional's negligence causes harm to you or a loved one?
While money can never make up for the loss of a loved one, nor can it make up for a permanent, life-changing injury, it is the only recourse that we have to help clients adjust to life after a tragedy.
We handle virtually all personal injury and wrongful death cases, from relatively straightforward car accident personal injury claims to truck accidents involving multiple claimants.
When you have suffered a workplace accident and need to replace the income you earned at your job, whether it is quadriplegia due to a catastrophic construction work site injury, a permanently ruptured disk due to repetitive work strain or any other kind of work-related injury, the Law Offices of Gary Dawson will be there to help you.
At the Knoxville, Tennessee, Law Offices of Gary Dawson, we believe injury or death because of defective or dangerous products is unfair, unacceptable and unnecessary. If you have been the victim of manufacturer or design defects, the responsible party should bear the burden of your medical expenses and other losses.
Often, a property owner or lease holder's enjoyment of real property is interrupted by third party construction projects that materially alter proper accessibility or intended use of the premises. You may be able to recover from addition third parties who contribute to a dangerous condition.
Making Responsible Parties Do the Right Thing: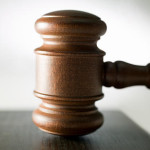 The law requires responsible parties and their  insurers to pay claims for injuries suffered due to  someone else's negligence. Our lawyer has more than  30 years of proven successful experience dealing with  insurers and overcoming their tactics for avoiding  payment of claims.
We know that if given the choice, our clients would choose their health and life over any money received as a result of their injuries. Payment of money damages, however, is the only remedy once you have been injured. We vigorously, skillfully and knowledgeably apply the law to their own unique circumstances and seek to recover full and complete damages from those who are responsible.
Lawyer Gary Dawson represents clients on a contingency basis. This means that we do not charge a fee unless we win a recovery for you. You may have to pay for some court fees or costs, but we do our best to make you aware of those charges. We can schedule a free initial consultation at your convenience, including evenings and weekends and offsite, if necessary. Our telephones are monitored 24 hours a day. Don't delay, call today:865-525-7113.
---
Don't forget to download our app! You can Contact us 24/7 with the app.